Tv2 Play app for apple TV4
My role:

UX, Design, layout
I have been a huge fan of the new apple tv since it was release last october.
Finally it seems like apple it seems like apple took this platform to the next step and with the app store and the new improved interface it has endless possibilities.
Here is my spin on how tv2 play could look on apple tv4.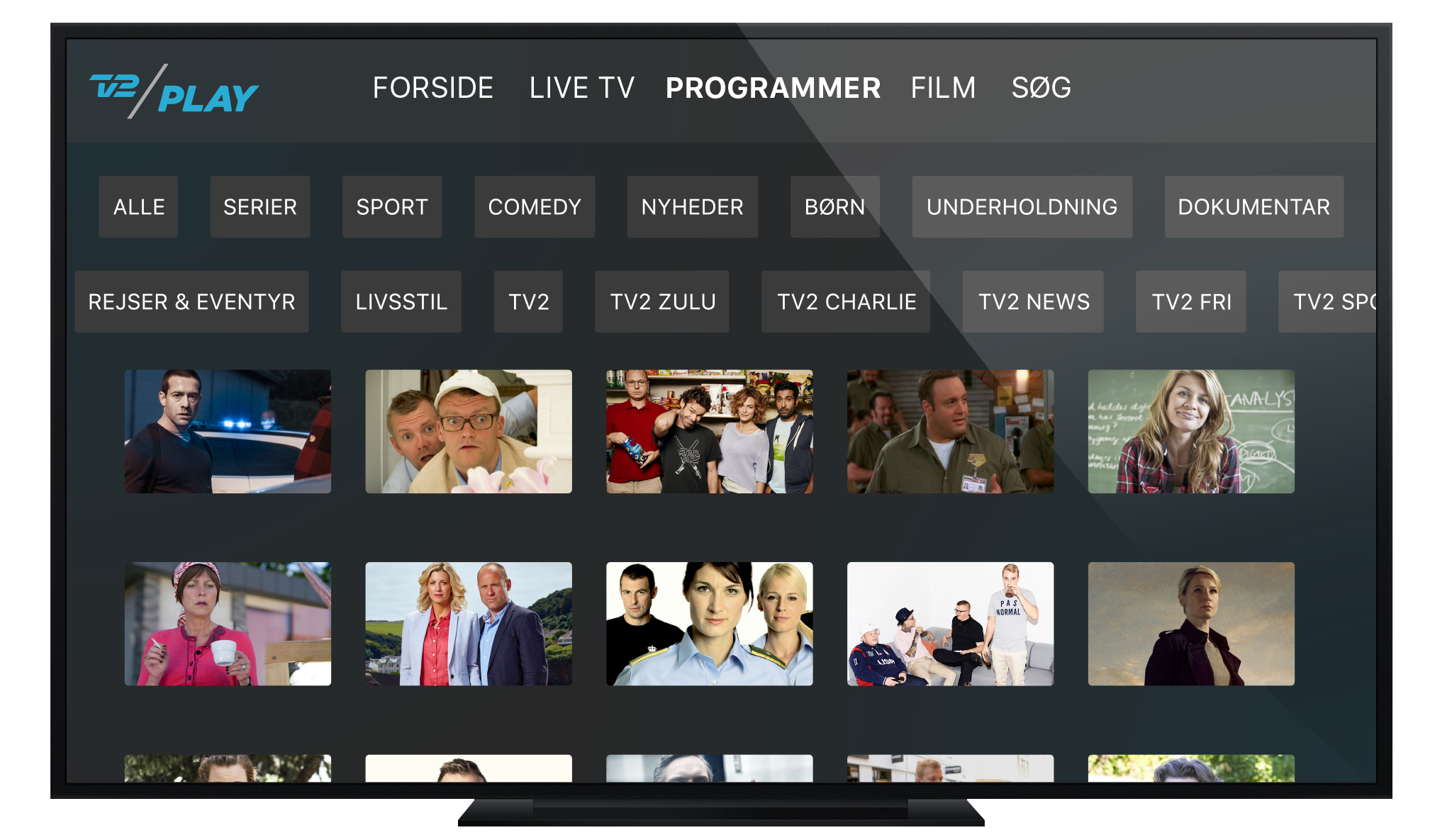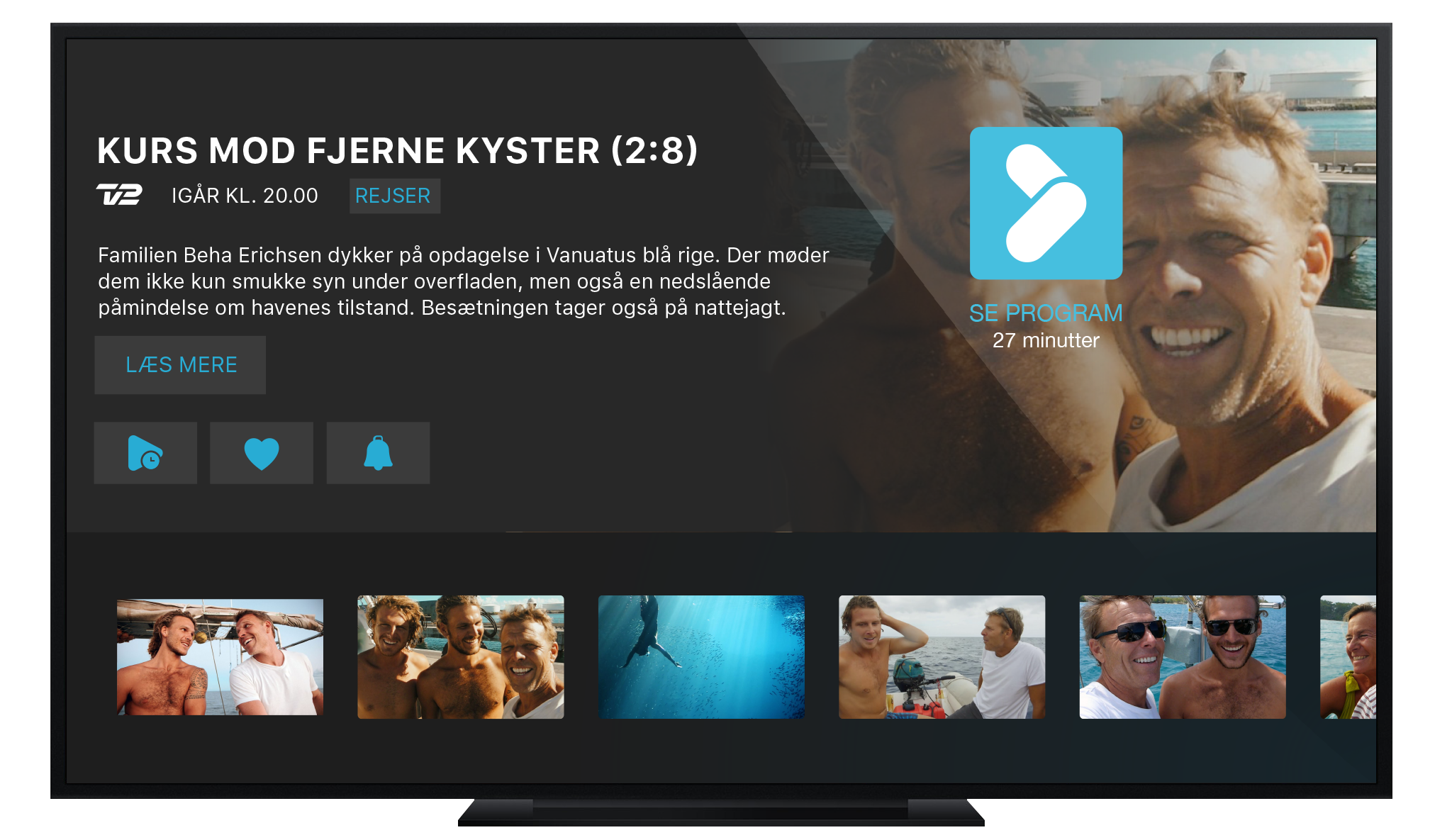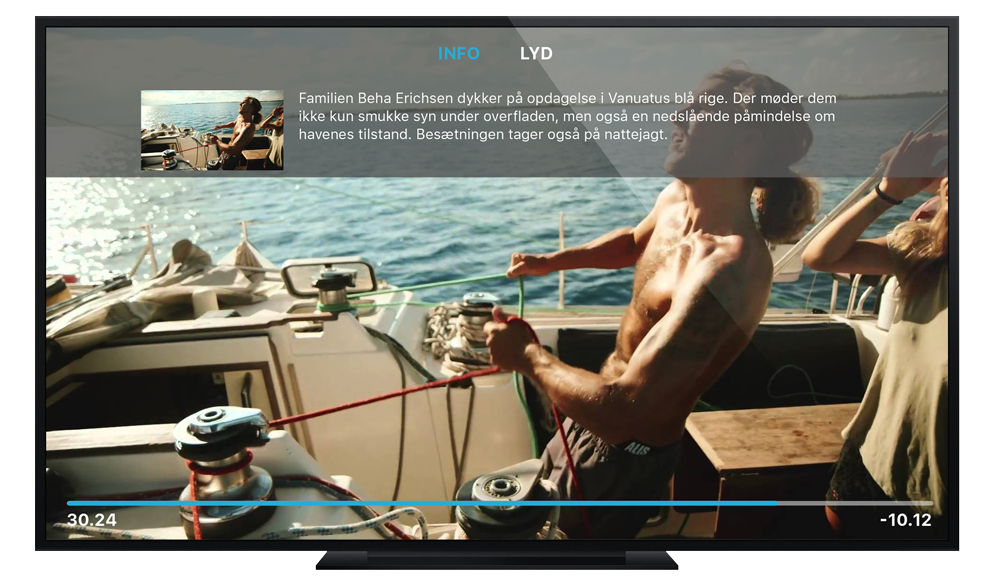 Få information omkring program fra drop down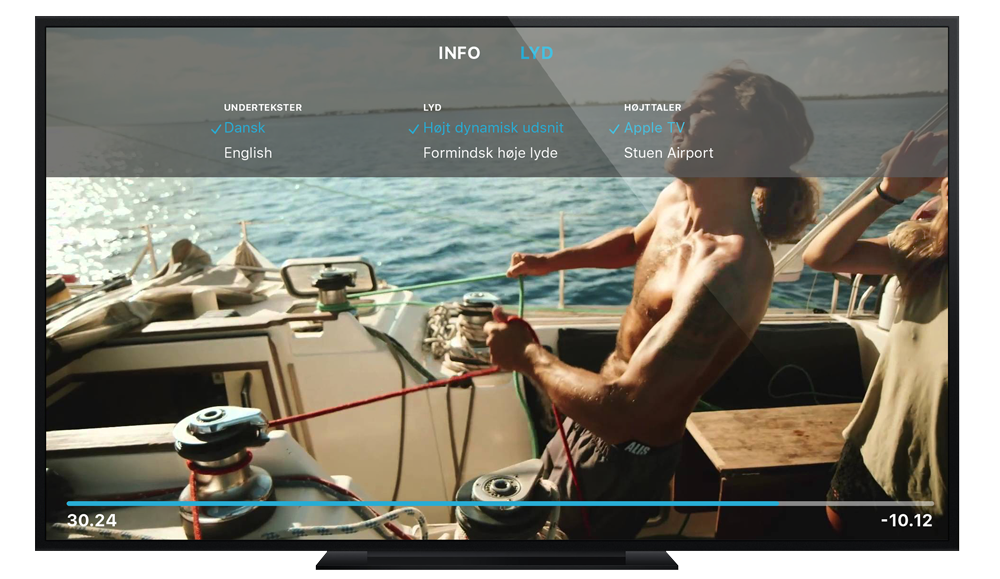 Slå undertekser til og fra, eller vælg anden lyd udgang